Facilities
LIBRARY
Library is considered to be the heart and soul of any educational institution. The library inside the KIIS complex has in the collection of about 5,000 text and reference books. Adequate number of journals of national and international standard, periodicals, magazines, newspaper, project reports, dissertation and other reading materials are available.
OCCUPATIONAL HEALTH & HYGIENE LAB. (DISSERTATION WORK)
Summer training is an integral part of the industrial safety programme. Under Post Diploma in Industrial safety curriculum it is compulsory. Under this students are made to undertake research activity on a particular topic in a particular organization and formulate a report on the basis of the same so as to gain experience to successfully handle safety related problems while occupying managerial position in future.
SYSTEM LABORATORY
In the World of changing technology no management education would be complete without basic computer education and training. Working computer knowledge is essential even for junior management professionals. Taking into consideration this important factor, the computer cell of the institute is equipped with adequate computer terminals having recently developed configuration. Students are likely to be immensely benefited out of it.
HOSTEL
Accommodation is available for out side students inside the college premises students are charged nominal seat rent which covers water & electric charges land maintenance. All rooms are furnished and well ventilated with fans. For hostilities food are available in the hostel premises.
INDUSTRIAL VISIT
In order to give the students a taste & exposure on the floor training, the institute conduct industrial visit to different neighboring and outside industries including tours to Regional Labour Institute, Kolkatta and Central Labour Institute, Mumbai.

Notice Board
| | |
| --- | --- |
| Contact Info | |
City Office:
At- Koel Pvt. ITI, Jagda Main Road,
Near Sarana Chowk, Po/Ps-Jhirpani,
Rourkela, State-Odisha-769042.
Institute Address :
KOEL INSTITUTE OF INDUSTRIAL SAFETY
AT:-Dalposh,(Near NIT Back Post),
Po:-Jabaghat, Block-Bisra
Ps:-Bondamunda, Rourkela-42
Ph:-9937741564, 9437042790, 0661-2470981,2472790
Fax:- 0661-2470982
Email:- koeliis.rkl@gmail.com
WebSite:- www.koeliis.org

| | |
| --- | --- |
| Photogallary | |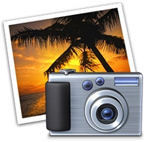 | | |
| --- | --- |
| AFFILIATION ORDER | |