Admission Information
Course Contents
Paper I : Safety management.
Paper II : Safety Engineering-I
Paper III : Safety Engineering - II
Paper IV : Appraisal, Analysis, Inspection and Control procedures.
Paper V : Safety and the Law.
Paper Vi : Industrial Hygienic and Occupational Health.
Paper VII : Safety in Chemical Industry.
Paper VIII : Electives.
Dock Safety.
Safety in Construction Industry.
Safety in Engineering Industry.
Safety in Textile Industry.
PRACTICALS & PROJECT WORK. After admission the (details syllabus paper wise as per D.T.E.&T., Guidelines will be provided to each students. )
Academic Plan
I . shift (Fresher candidates)- Morning hrs.
II . shift (Experienced candidates) - Evening hrs.
The programme will require a total of 1152 hours of class room work including laboratory work, 480 hours seminars group discussion and films, factory and organisational visits, and 192 hours or project work to cover the syllabus. (Sunday & Holidays may be included for conducting classes ir required to complete the course with in the stipulated period.)
Duration
The course is of one year duration (Full Time)
Examination : Final
All the students will have to appear at the final examination which includes theoretical papers, internal assessment, evaluation of project work and oral examination. The examination is conducted by the State Council of Technical Education, Orissa as per its rules & regulations and notification of examinations date.
Internal Exam : - Three internal assessments are to be conducted during the session in respect of each theory & practical paper. The average of best two will be selected as sending marks to the state council.
A students has no choice other than appearing all the three internal exam to quality him self/her self for filling up forms to appear the final Exam.
FEES STRUCTURE
a) PDIS (Safety) Course Fee :
Rs. 50,000/-
b) (For sponsored candidates) :
Rs. 60,000/-
b) Caution money :
Rs. 1000/- towards computer, Library etc. (Refundable)
d) Seat rent @ Rs. 1000/- P.M. For students who wish to remain in hostel.(Fooding will be charges separately for each month.)
ADMISSION PROCEDURE
Candidate intending to join in the PDIS course needs to apply in the prescribed format available alongwith the profile from the office on payment of Rs. 100/- in case or Rs. 150/-in the form of M.O. or demand draft drawn in any nationalized bank at Rourkela in favour of "Director, Koel institute of Industrial safety, At:-Dalposh, Po:-Jabaghat, Ps:-Bondamunda, Dist:-Sundargarh, Rourkela-42". This need to be submitted within the time schedule prescribed by the sate council for technical education & training. Admission shall be as per merit in accordance with the prescribed admission rules. Admission shall be granted to the candidates selected on the submission of all certificates,fees and photographs as per rules, non-submission of any document at the time of admission shall result in forfeiture of the seat.
Following documents need to be produced by the candidates at the time of admission in person
ORIGINAL
HSC Certificate and Marksheet
+2 Certificate and Marksheet
Degree/Diploma certificate & Marksheet Migration Certificate
Work Experience Certificate
Eight Photographs
Cash receipts as an evidence of purchase of application form.

Notice Board
| | |
| --- | --- |
| Contact Info | |
KOEL INSTITUTE OF INDUSTRIAL SAFETY
AT:-Dalposh,(Near NIT Back Post),
Po:-Jabaghat, Block-Bisra
Ps:-Bondamunda, Rourkela-42
Ph:-0661-2470981,2472790, 9437042790
Fax:- 0661-2470982
Email:- koeliis.rkl@gmail.com
WebSite:- www.koeliis.org

| | |
| --- | --- |
| Photogallary | |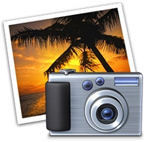 | | |
| --- | --- |
| AFFILIATION ORDER | |